Biennial of Illustrations Bratislava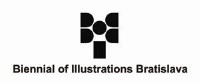 Name:
Bienále ilustrácií Bratislava
Contact: 
Peter Tvrdoň
Director
Contact: 
Viera Anoškinová
(f) Head of BIB secretary
Telephone: 
marian.potrok@bibiana.sk
Address:
Sekretariát BIB, Panská 41, 815 39 Bratislava, Slovakia
Telephone:
421 (0) 911 212322, 421 (0) 2 20467245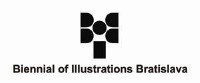 Since the autumn of 1967, every odd year in Bratislava is connected with the world-famous international juried exhibition of originals of illustrations made for children's and juvenile books. The Biennial of Illustration Bratislava (BIB) is held under the auspices of UNESCO, in cooperation with individual National Sections of IBBY (the International Board on Books for Young People) and with the support of the Ministry of Culture and Tourism of the Slovak Republic. BIBIANA's role is as the principal organizer. The Biennial presents the best works emerged in this field of art in recent years in various countries. Professional sponsorship, administration and implementation is provided by BIB Secretariat. Over the more than 44 years since it was first opened, Bratislava's Biennial is the most important and truly unique event of the kind in the world. Every two years Bratislava hosts the cream of world's top-notch illustrators and experts on the book publishing industry.
The BIB International Jury awards the following prestigious awards: GRAND PRIX, BIB GOLDEN APPLES, BIB PLAQUES, and a HONORARY MENTION TO A PUBLISHING HOUSE. An award of the Biennial's highest award gives an artist the right and opportunity to mount an individual exhibition of his/her own book-illustration works at the next year of the BIB. During particular BIB years, winners of H. C. Andersen Award and NOMA CONCOURS Award (the UNESCO Asian Centre in Tokyo, Japan) holders have a separate group exhibition in Bratislava.
On a regular basis, the BIB Secretariat prepares, as an accompanying event to the Biennial, an international symposium devoted to the most topical issues relating to the field of children's illustrated literature. At the same time, an international seminar/workshop is held for illustrators from the so-called third-world countries. As part of the UNESCO mission, the seminar/workshop titled Albin Brunovsky BIB-UNESCO WORKSHOP is organized under the auspices of UNESCO. The workshop was first held in 1983 in cooperation with UNESCO, BIB Secretariat and Bratislava's Academy of Fine Arts for artists from countries where this field fine arts is just starting to be promoted. In its first year, the event was lead by the world-renowned graphic artist, children's book illustrator and the founder of Slovakian book illustration school Albín Brunovský (1935-1997). Afterwards, individual workshops were led by Slovak illustrators Karol Ondreička, Dušan Kállay, Martin Kellenberger, Peter Čisárik, and Ľuboslav Palo. The 14 workshops that were held so far were attended by 117 artists from 50 countries; they have made more than 350 original illustrations during their workshop sessions.
The Biennial also includes numerous accompanying programmes, shows, exhibitions, workshops, theatre performances, animation film projections, new book promotions, and meetings with illustrators. Those events are usually held at the Biennial's exhibition hall or at BIBIANA. So far, at 21 BIB's years held over 44 years, 6,500 illustrators have been presented from more than 100 countries worldwide with more than 50,000 original illustrations.
Artists ordinarily not only perceive BIB as a confrontation between and among individual artists, but also as a presentation where their national literature for children can be promoted, an opportunity to compare, gain new knowledge and inspiration. The idea of the event's founders – to create conditions for the evaluation and versatile development of this genre of fine arts – is now even fresher than it was a few years ago. In the modern era, the illustration art enriches the personality of a young man and gives books back their place so deserved in the history of mankind.
The research in this (currently so topical) area is also contributed by the building of a depository where all original children's book illustration collections by both domestic and foreign authors of all BIB years, beginning l967, are gathered. These works of art have been either purchased or acquired by donation. BIBIANA uses this collection to prepare exhibitions both in Slovakia and abroad. As of today, the collection of original illustrations awarded at particular BIBs counts over 1,000 pieces.