Vlkolínec Folk Architecture Reservation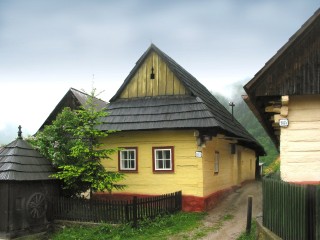 Name:
Rezervácia ľuudovej architektúry, Vlkolínec
Address:
034 50 Ružomberok-Vlkolínec, Slovakia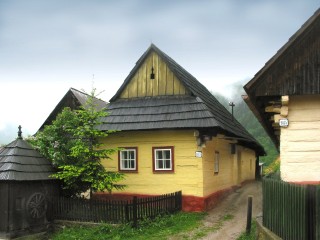 Vlkolínec, which from its early days was part of Ružomberok, lies in the Veľká Fatra National Park, under the dominant rocky massif of the Sidorovo Hills. The settlement was first noted as early as the 14th century as the outer street of Ružomberok and belonged to the castle owners of Likavský Castle. Beside agriculture, its population found work in the Ružobmerok factories. The housing development of the village comprises three-space log-type houses, with stone underpinning, covered with shingled gable roofs. In the depth of the narrow ground plot are stables and smaller homestead structures, often under a single roof. Barns finish off the built-up area. The farmyards are mostly without fences and the front gardens. A wooden belfry from 1770 has been preserved in the centre of the village, as well as a shingle-covered well, and, on the side road, the chapel of the Virgin Mary from 1875 and a mason school building. Narrow strips of fields and pastures form a valuable landscape backdrop to the village. The village features almost 80 structures that have been declared national cultural monuments. In 1993, the village was included in the UNESCO List of World Heritage.