Johann Nepomuk Hummel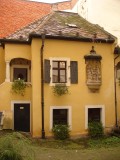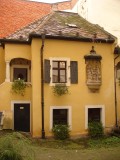 Piano virtuoso, composer and teacher Johann Nepomuk Hummel (1778-1837) was born in Pressburg (present-day Bratislava). He received his earliest musical training from his father, and later studied under Mozart and the foremost Viennese musicians of the time. As a child he made a grand concert tour of Europe which lasted for almost five years. After completing his studies he became a member of the musical establishment of Prince Esterházy, first in Eisenstadt, then in Stuttgart, and finally at the Prince's court in Weimar, where he was appointed maestro di capella in 1819. He was to remain at the Esterházy court until his death in 1837.
Hummel was amongst the most highly-esteemed composers and piano virtuosi of his day. His compositions - which included eight piano concertos, ten piano sonatas, eight piano trios, a piano quartet, a piano quintet, a wind octet, a cello sonata, two piano septets, a mandolin concert, a mandolin sonata, a trumpet concerto, four hand piano music, operas, masses and ballets – reflected the transition from the Classical to the Romantic musical era. Amongst this comprehensive output, by far the most important for the advance they signified were his compositions for the pianoforte. Pedagogical activities also occupied a significant part of his life's work.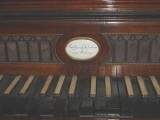 As a conductor Hummel presented the classical works of Gluck, Mozart, Beethoven and Cherubini, as well as works by his contemporaries Weber and Rossini.
During his lifetime Hummel made numerous concert tours of the music centres of Europe, attracting great critical acclaim. He gave concerts in his native city on just three occasions.
After his death his native city continued to guard the memory of its famous son. On the occasion of the 50th anniversary of his death a monument by sculptor V Tilgner was raised to him in Bratislava. The Hummel cult went on to stimulate Bratislava's musical life, especially in the last third of the 19th century when native and foreign artists of high repute – amongst them Liszt, Rubinstein, Joachim and others – performed at concerts here.
Thanks to a circle of enthusiastic music lovers in Bratislava the house where Hummel was born was saved for the nation. The J N Hummel Museum was installed here in 1937 on the occasion of the centenary of Hummel's death.