Museum of Trade, Bratislava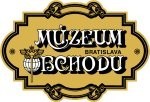 Name:
Múzeum obchodu, Bratislava
Contact: 
Marcel Juck
Director
Address:
Linzbothova 16, 821 06 Bratislava, Slovakia
Hours:
9am-5pm Tue-Sun, closed Mon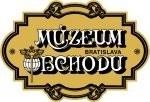 The Museum of Trade, Bratislava originated in 1983 as a Documentation Centre of Trade, Catering and Tourism set up by the former Ministry of Trade and Tourism SSR. The Museum of Trade as self-standing unit came into being on 1 January 1991. It is now managed by the Ministry of Economy.
The museum is housed in a mansion built in the mid 18th-century on the orders of Juraj Albert, financial supervisor of the Bratislava archiepiscopal estate. Rebuilt and enlarged in the late 19th century, the house was last owned by the Linzboth family.
The Museum of Trade collects, professionally processes, protects and introduces material documents and writings on the development of trade, catering and tourism in the territory of Slovakia.