Archaeological Museum SNM, Bratislava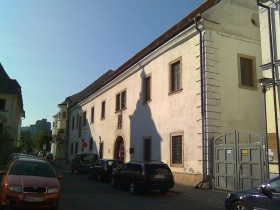 Name:
Archeologické múzeum SNM, Bratislava
Contact: 
Dr Juraj Bartík
Administrator
Address:
Kamperova kúria, Žižkova 12, 814 36 Bratislava, Slovakia
Mailing address:
P O Box 13, 810 06 Bratislava 16, Slovakia
Hours:
10am-5pm Wed-Sun, closed Mon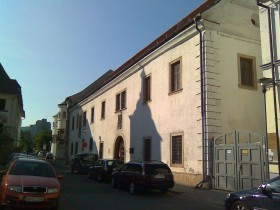 Originating as the Historico-Archaeological Department of the Slovak Homeland Museum in Bratislava, one of the predecessors of the present SNM, the Archaeological Museum SNM was established in 1991 with the transfer of SNM's archaeological collections to its current home, the 16th-century Kamper Mansion on Žižkova street. The building is a cultural monument, and its present appearance is the result of reconstruction and renovation work for the needs of the Archaeological Museum SNM. The collections at Kamper Mansion document the period from prehistoric times to the late Middle Ages and include important finds from the Roman period as well as items obtained from private collectors.
The Archaeological Museum SNM also administers an archaeological-historical exhibition at Bratislava Castle entitled Treasures from Slovakia's Distant Past. Situated in four historical rooms of the Castle's Royal Palace of Bratislava Castle, this exhibition showcases some of the most valuable archaeological objects from the Stone Age through to the 13th century.