Museum of Hungarian Culture in Slovakia SNM, Bratislava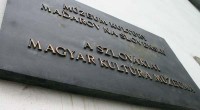 Name:
Múzeum kultúry Maďarov na Slovensku SNM, Bratislava
Contact: 
Gabriella Jarábik
(f) Director
Address:
Brämerova kuria, Žižkova 18, 810 06 Bratislava, Slovakia
Mailing address:
P.O.BOX 13, 810 06 Bratislava 16, Slovakia
Telephone:
421 (0) 2 2049 1255, 421 (0) 2 2049 1257
Hours:
10am-5pm Wed-Mon, closed Tue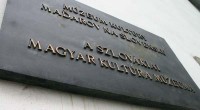 Located in the restored Brämer Mansion, the Museum of Hungarian Culture in Slovakia SNM is a specialised museum of the Slovak National Museum with a nationwide scope which is focused on the history and culture of Hungarians in Slovakia. Its mission is to purposefully acquire, preserve and protect, scientifically and professionally process and display the museum's collections, documenting the history and development of the material and spiritual culture of the Hungarian ethnic minority in Slovakia.
Since its foundation in 2001 the museum has been building up its collections and currently has more than 150 objects documenting the history, ethnography and art history of the Hungarian community in Slovakia.
The museum has satellite exhibitions in Dolná Strehová and Sklabina: