Košice Music Spring Festival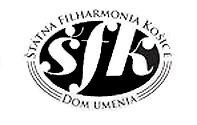 Address:
Štátna filharmónia, Košice (ŠfK), Dom umenia, Moyzesova 66, 040 01 Košice, Slovakia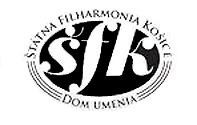 The Košice Music Spring Festival was established in 1956 and is one of the oldest music festivals in Slovakia. From very modest early days the Košice Music Spring has grown into an international cultural event that is the peak of every year's concert season in Košice.
The early period of the festival included especially performances of local chamber orchestras and players, the Orchestra of Košice Radio and Theatre and later the Košice Chamber Orchestra. Gradually, Košice Music Spring Festival grew to include the whole territory of Eastern Slovakia. Following the opening of the concert hall at Dom umenia in 1963 the festival featured not only performances by the Slovak Philharmonic (conducted by Ladislav Slovák) and Czech Philharmonic (conductors: Karel Ančerl and Václav Neuman) Orchestras but also guest apperarances by the Leningrad Philharmonic Orchestra, Gewandhausorchester Leipzig, the Birmingham Symphony Orchestra and many other domestic and foreign renowned artists. A milestone in the history of Košice's music life was the year 1969, when at the opening concert of the 14th Košice Music Spring Festival held on 16 April the newly-founded Slovak State Philharmonic, Košice performed for the first time with its chief conductor Bystrík Režucha. In the period 1970-1990 the Košice Music Spring Festival also incorporated the International Organ Festival, although starting from 1991 when the Slovak State Philharmonic Košice became the main organiser of these two festivals, they separated: The Košice Music Spring Festival is held every May, while the International Organ Festival is held in September.
Today, the Košice Music Spring Festival is a forum which enables the bringing together of interpretative art by local and foreign soloists and chamber ensembles. It includes not only a wide variety of concerts, but in recent years also fine arts (picture exhibitions installed in Dom umenia). The programme of the festival is supplemented by opera performances at the State Theatre in Košice.