European Festivals Association (EFA)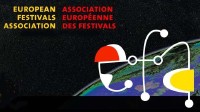 Name:
Association Européenne des Festivals
Contact: 
Tamás Klenjánszky
Executive Secretary
Address:
Kleine Gentstraat 46, B-9051 Ghent, Belgium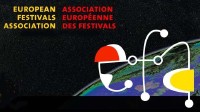 The European Festivals Association (EFA) is the major professional organisation of European festivals for the performing arts (music, theatre, dance). It was founded in Geneva in 1952 on the joint initiative of eminent conductor Igor Markewitch and great philosopher Denis de Rougemont, with 15 festivals making up the core (Aix-en-Provence, Bayreuth, Berlin, Besançon, Bordeaux, Florence, Holland, Lucerne, Munich, Perugia, Strasbourg, Venice, Vienna, Wiesbaden and Zurich). The founders were deeply engaged in the quality and the social responsibility of festivals.
The creation of the Association coincided with other accomplishments in the late 40s and early 50s aimed at reuniting the countries of Europe after World War II. Denis de Rougemont insisted on the urgent need for cultural integration of Europe as expressed in the words believed to be said by Jean Monnet: 'If it were to be done over again, I'd start with culture'.
The EFA is a professional, non-governmental, non-profit making and apolitical international association. This independent status makes it possible for the Association to work in the best interest of its members. The Association has also developed a regular co-operation with national festival associations from Great-Britain, France, Finland, Hungary, Norway, Sweden and the Czech Republic.
The EFA confederation brings together around 90 leading festivals, mostly European, encouraging co-operation and collaboration between their managements. Its aim is to promote the significance of festivals and their important role in the international cultural co-operation.
Therefore, the EFA seeks primarily to: (i) co-ordinate the efforts of its members; (ii) facilitate co-operation and co-production; (iii) set common policy; (iv) promote pluridisciplinary tendencies; (v) underline the state of art in society; and (vi) act prominently in the cultural debate.
The Association has a permanent secretariat near Ghent, Belgium headed by the Secretary General. Among other responsibilities, it disseminates information about member festivals and edits different publications on the Association. (It is not, however, responsible for ticket sales of member-festivals.)
The General Assembly, the supreme body of the Association, meets once a year.
The Association runs a lively EFA website in English and French.
The Bratislava Music Festival is the only Slovak member of EFA.