Academy of Fine Arts and Design (VŠVU) - Library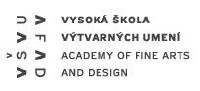 Name:
Akademická knižnica Vysokej školy výtvarných umení v Bratislave (VŠVU)
Address:
Vysoká škola výtvarných umení (VŠVU), Hviezdoslavovo námestie 18, 814 37 Bratislava, Slovakia
Hours:
12am-7pm Mon and Wed, 10am-4.30pm Tue and Thu-Fri, closed Sat-Sun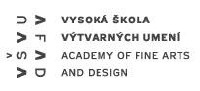 Since the establishment of school in 1949, the library is building up a specialized collection of books and documents concerning visual arts and selectively also related social sciences (aesthetics, philosophy, psychology, general history, etc.). The Academic Library is a professional specialized department of the Academy of Fine Arts and Design in Bratislava.
The type structure of library's tenure is represented by documents of domestic and foreign origin:
- encyclopedias, dictionaries, bibliographies
- manuals
- monographs, almanacs
- professional journals
- catalogs of art exhibitions
- audiovisual documents.
The library is building up an archive of qualification works, ie of theoretical graduate theses, of dissertations and habilitation works; it archives publications issued by the Academy of Fine Arts and Design as well as research papers prepared/elaborated at the Academy.
The reading room disposes of freely accessible documents, domestic and foreign encyclopedias, dictionaries, language references, bibliographies, artist monographs, professional domestic and foreign periodicals, bound editions of older periodicals; basic specialistic literature of all Fine Arts courses are available too. Internet services are available and documents from the library fund can be copied as well.
Number of seats for study: 23
Number of Internet connection spots in the study: 6
A specialized Media Library Collection (Mediatéka) is focused on new types of visual arts. The library processes also specialistic/scientific bibliography. The library is exchanging publications with national as well as with foreign institutions. The library counts almost 38.000 items and more than 70 professional titles of periodicals are subscribed to the library.
Information on library documents can be obtained as follows:
1. using a traditional card catalog (classified by: author; according to the international decimal classification system; by subject; catalog of monographs of visual artists; a topographical catalog; catalog of theses; catalog of audiovisual documents; catalog of periodicals)
2. through an electronic catalog - the on-line IPAC catalog ("Advanced Rapid Library" program), which contains nearly 17.000 library items (books, audiovisual documents, catalogs of art exhibitions, theoretical Fine Arts and Design graduate theses since the academic year 1995/1996, dissertations from supplementary educational studies, PhD thesis, habilitation works); readers can search for documents in the electronic catalog through the Internet or via a PC in the lending room and in the reading room too.