State Theatre, Košice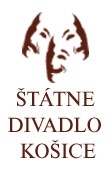 Contact: 
Dr Peter Himič
Director
Contact: 
František Ténai
Head of Sales and Marketing
Telephone: 
421 (0) 55 245 2202
Address:
Hlavná 58, 042 77 Košice, Slovakia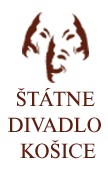 Košice State Theatre is a cultural and artistic institution. The artistic sections of the theatre are:
(i) Drama - Košice State Theatre
(ii) Opera - Košice State Theatre
(iii) Ballet - Košice State Theatre
The theatre is a national subsidised organisation linked to the state budget. The statutory body of the theatre is a director, who is appointed into office by the Minister of Culture and Tourism of the Slovak Republic on the basis of selection procedure.