Slovak National Theatre - New National Theatre Building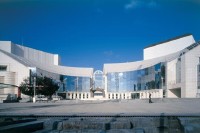 Name:
Nová budova Slovenského národného divadla
Address:
Pribinova 17, 815 86 Bratislava, Slovakia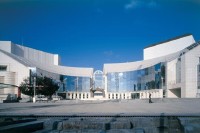 The new building of the Slovak National Theatre was opened to the public in April 2008. It consists of the three main theatres: Drama Theatre, Opera Theatre and Studio Theatre. Visitors can also admire a number of works of arts situated in the interior and exterior of the building. Part of the Theatre is also a restaurant and a coffee bar.