Theatre SkRAT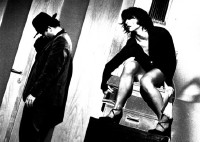 Address:
Národné osvetové centrum, Námestie SNP 12, 812 37 Bratislava, Slovakia
Mailing address:
Združenie pre súčasnú operu, Paulínyho 1, 811 02 Bratislava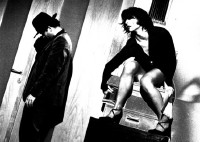 Founded in 2000, Divadlo SkRAT is an author theatre which applies the technique of improvisation, attempting at an authentic frame of mind and poetics of spontaneity and topicality. Its themes include problems in relationships, cultural policy and the topical economic situation.
Divadlo SkRAT continues in the tradition of STOKA Theatre and the Contemporary Opera Association. Based at A4 - zero space, Bratislava, it works only with its themes and texts. These are conceived mostly directly at rehearsals and co-authors of productions are all actors present at the particular rehearsals. Directors are Ľubo Burgr, actor, composer and important musician of the Slovak independent musical scene, and Dušan Vicen, holder of two Alfred Radok Prizes for the best Slovak and Czech dramatic text. Apart from them the principal members of the theatre are actors who were previously active in the cult theatre Stoka (Inge Hrubaničová, Zuzana Piussi and Vlado Zboroň). In spite of the fact that productions are distinctly based in text they have also been successful abroad.