State Theatre, Košice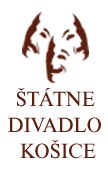 Contact: 
Dr Peter Himič
Director
Contact: 
František Ténai
Head of sales and marketing
Telephone: 
421 (0) 55 245 2202
Address:
Hlavná 58, 042 77 Košice, Slovakia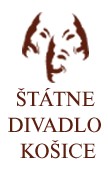 The current home of the State Theatre of Košice dates from 1899. The work of architect Adolf Lang, the Neo-Baroque main building (Historická budova) ranks as one of the most beautiful theatres in Europe. The interior of theatre is richly decorated with plaster ornaments and the stage is lyre-shaped. The ceiling is decorated with scenes from William Shakespeare's tragedies Othello, Romeo and Juliet, King Lear and A Midsummer Night's Dream.
The main building incorporates a 610-seat opera house, while the nearby Little Stage (Malá scéna) has 200 seats.
For details of the resident companies at these venues please click here.