Slovak National Theatre - Ballet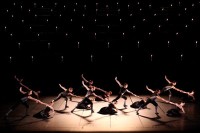 Name:
Balet Slovenského národného divadla
Contact: 
Vlastimil Harapes
Director
Telephone: 
421 (0) 2 2047 2400
Telephone: 
421 (0) 905 917 023
Address:
Pribinova 17, 819 01 Bratislava, Slovakia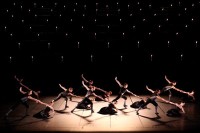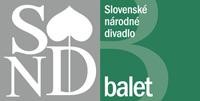 Slovak National Theatre - Ballet is a repertory company, which wasfounded in 1920. The repertoire of the company consists mainly of the classical ballet pieces such as Swan Lake, Sleeping Beauty, La Bayadére, La Sylphide or The Nutcracker.
In 2006, Mário Radačovský, a Slovak dancer and choreographer, who performed with the prestigious Nederlands Dans Theater and Les Grand Ballets Canadians in Montreal, became artistic director of the ballet company. Under his artistic leadership, the company has widened its classical repertory and included modern pieces with the aim to attract new, especially young audiences. This new understanding of dramaturgy is represented by works by George Balanchine (Serenade, Tchaikovsky Pas de deux) Jiří Kylián (Un Ballo, Six Dances), Paul Lightfoot and Sol León (Susto), Mário Radačovský (Warhol, Bolero, 68, Inspiration) and Lukáš Timulák (Real Time) and Ivan the Terrible by the Czech choreographer Libor Vaculík.