University of Economics in Bratislava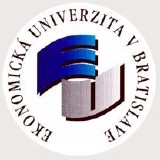 Name:
Ekonomická univerzita v Bratislave
Address:
Dolnozemská 1, 852 35 Bratislava, Slovakia
Telephone:
421 (0) 2 6729 1111, 421 (0) 2 6729 5111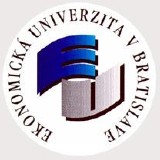 University of Economics in Bratislava (UE in Bratislava) provides comprehensive training in economic and management study programs. It is the largest university of its kind in Slovakia and it is composed of 6 faculties: Faculty of National Economy, Faculty of Commerce, Faculty of Business Informatics, Faculty of Business Management, Faculty of International Relations and the Faculty of Business Economy in Košice. The University offers education at all levels of university studies in 65 accredited study programs, of which 18 are Bachelor degree courses (1st degree of academic education), 31 study programs are graduate courses (2nd degree of academic education) and 16 are doctoral degree programs (3rd and the highest degree of academic education). All study programs are composed according to principles of the European Credit Transfer System (ECTS). The UE in Bratislava is offering 60 foreign language courses (especially in English, German and French). Since the academic year 2009/2010 the University offers a university-wide program entitled Foreign languages and intercultural communication (in English and German). After the second level of academic education is reached, it is possible to study three university courses in foreign languages: International Management (in English), Sales Management (in French) and International Financial Management (in German). The University, in cooperation with the European Business School in Berlin, provides also for the Slovak-German Master of Business Administration program. From the academic year 2010/2011 it will provide for the Master of Business Administration program in partnership with Franklin University, Ohio (USA); the General Management Program in collaboration with ESCP Europe, and at the first level of academic study for a double degree in BA (Hons) International Business Administration and BA (Hons) Marketing Management in collaboration with Nottingham Trent University.
UE in Bratislava is a member of several international associations, institutions and organizations: European University Association (EUA), International Association of Universities, Consortium of International Double Degrees (CIDD), and European Association for International Education (EAIE). The university's Buddy System became a full part of the international chain of ERASMUS Students Network in 2005. Currently there are more than 13 thousand students studying at the university.
UNIVERSITY OF ECONOMICS IN BRATISLAVA COMMEMORATES ITS 70th ANNIVERSARY IN 2010.