Trnava University in Trnava
Name:
Trnavská univerzita v Trnave
Address:
Hornopotočná 23, 918 43 Trnava, Slovakia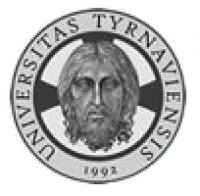 Re-established in 1992, Trnava University of Trnava follows in the traditions of the original Trnava University (1635-1777), one of the oldest universities in Central Europe established by Cardinal-Primate Péter Pázmány, which became an important centre of Slovak education and literature.
Trnava University of Trnava adheres to the principles of the Great Charter of European Universities, which advocates the full independence of universities from political and economic power, giving them the freedom to research and educate. Like its illustrious predecessor, Trnava University of Trnava follows Christian principles, aiming to serve truth, freedom and the human ideals of mankind. In addition it seeks to protect moral and spiritual values and to educate in the spirit of ecumenism, seeking to co-operate with universities, educational and research institutions in Slovakia and abroad.
Several of the Trnava University Buildings are listed as National Cultural Monuments.