Comenius University in Bratislava - Faculty of Philosophy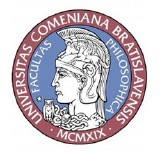 Name:
Univerzita Komenského v Bratislave - Filozofická fakulta
Contact: 
Dr Anton Eliáš
Dean
Contact: 
Ľubica Kollárová
Secretariat
Address:
Univerzita Komenského v Bratislave, Šafárikovo námestie 6, 818 06 Bratislava, Slovakia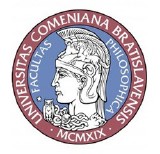 The Faculty of Philosophy is one of the oldest faculties at Comenius University. Currently, it provides Bachelors and Masters degree study programmes for successful candidates. The three-year Bachelors degree programme is exclusively a single subject study programme. The Masters degree study programme takes from 8 to 12 terms depending on the individual subject of study. Combined Subjects Programmes offers a range of subjects that can be combined as two subjects on an equal basis. Combined Subject Programmes are either 10-term programmes (a degree study programme) or 8-term programmes (non-degree study programme). Within the Lifelong Learning Programme the Faculty offers various extended, retraining and complementary study programmes. For Slovak citizens it organises foreign language courses and foreign language state exams and for foreigners it offers courses in Slovak as a foreign language and Slovak language state exams.