Ministry of Education - Directorate General of International Relations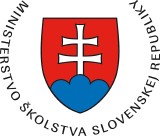 Name:
Ministerstvo školstva SR - Sekcia medzinárodnej spolupráce
Contact: 
Dr Dagmar Hupková
(f) Director General
Contact: 
Dr Mária Slugeňová
(f) Director of Bilateral and Multilateral Co-operation
Contact: 
Milena Masicová
(f) Head of International Relations Services
Address:
Ministerstvo školstva SR, Stromová 1, 813 30 Bratislava, Slovakia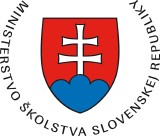 The Directorate General of International Relations is responsible for bilateral international co-operation, promotion of education in foreign countries, granting of Slovak Government scholarships to foreigners studying in the Slovak Republic, providing Slovak language and culture lectureships, increasing the mobility of university students and co-ordinating international projects. The Directorate is also responsible for co-operation between the Ministry of Education and the United Nations, the Council of Europe, OSCE, OECD, NATO and other international organisations, co-ordinating the participation of the Slovak Republic in the Central European Initiative that focuses on encouraging mutual co-operation among the countries of Central Europe in the field of education, implementing the Visegrad Scholarship programme, the Central European Exchange Programme for University Studies (CEEPUS) and United World College Scholarship programme for secondary school students in the Slovak Republic. Within the Directorate's authority falls also the task of sending abroad committees and commissions consisting of education government departments' employees and high-level experts in accordance with the requirements of international and national organisations.