Prievidza Regional Cultural Centre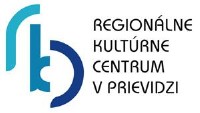 Name:
Regionálne kultúrne centrum v Prievidzi
Address:
Záhradnícka 19, 971 01 Prievidza, Slovensko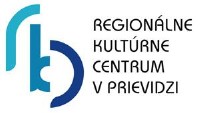 Prievidza Regional Cultural Centre is a regional cultural institution operating in the Upper Nitra region, which comprises Prievidza and Partizánske districts. The content of its activities primarily includes:
- professional and advisory assistance to people responsible for cultural activities, municipal governments and cultural facilities of the municipalities in the area;
- community artistic activities (amateur music, singing, folklore, dance, visual arts, traditional crafts, recitation, theatre and literary composition);
- spare-time education, environmental education, drug and crime prevention and work with senior citizens;
- civic ceremonies;
- regional education;
- organisation of anniversary activities;
- education in the spirit of regional traditions and ethnology.
The Regional Cultural Centre is the organiser of various national, district and regional exhibitions, contests, festivals and celebrations.