Goethe-Institut, Bratislava
Address:
Panenská 33, 814 82 Bratislava, Slovakia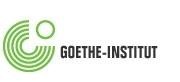 Goethe Institute is a cultural institution of the Federal Republic of Germany operating worldwide. It promotes teaching of German language abroad and fosters international cultural co-operation. Through information about cultural, social and political life it provides a comprehensive picture about Germany.
Through its network of Goethe Institutes, Goethe Centres, cultural societies, German study rooms as well as licensed schools and centres for teaching German language it fulfils the central tasks of foreign cultural policy and education policy. It is a partner of both public and private cultural institutions as well as of federative countries, communes and economies. It draws from the richness of its open society and vibrant German culture. In a partner dialogue it combines experience and the ideas of partners in Germany and abroad with its professional competence. It is a service provider and partner for all those actively concerned with Germany and German language and culture. It works on its own independently of politics. It responds actively to cultural-political challenges of globalisation and develops innovative concepts of humane world based on understanding, where cultural diversity is perceived as richness.
The Goethe Institute in Bratislava has determined to meet the following objectives in future years:
All these objectives presume close co-operation with Slovak partner organisations, co-operation in which it sees the basis of its work.