SPP Foundation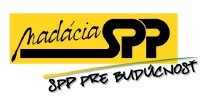 Contact: 
Milica Danková
(f) Programme Manager
Telephone: 
421 (0) 915 454242
Mailing address:
P O Box 147, 810 00 Bratislava, Slovakia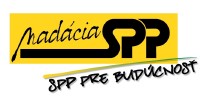 The SPP Foundation's priority focus is on the development and promotion of education, development and preservation of cultural values, support for the disadvantaged groups amongst the population, health promotion, and support for charity and philanthropic activities.
The Foundation's vision is to support, develop and preserve spiritual/intellectual, cultural and moral values in Slovakia and promote positive long-term and innovative change in the social area. The Foundation preaches the following basic values: tradition, solidarity and individuality. It fulfils its mission by providing grants for charity and philanthropic activities, foreign scholarships and long-term innovation projects. Beneficiaries of support include non-governmental organisations, individuals, self-governments, schools, universities and other entities.