Carpathian Foundation International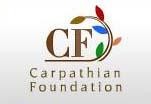 Name:
Medzinárodná karpatská nadácia
Contact: 
János Lukács
Executive Director
Address:
Könyves Kálmán krt 76, Suite 119, Módusz Office Building,1087 Budapest, Hungary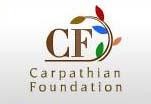 The Carpathian Foundation International is a unique cross-border network of regional foundations that focuses primarily on inter-regional and trans-frontier activities, economic and community development in the bordering regions of Hungary, Poland, Romania, Slovakia and Ukraine. It encourages the development of public/private/NGO partnerships, including cross-border and inter-ethnic approaches to help prevent conflicts and to promote regional development. It implements development programmes and provides financial and technical assistance to projects which will result in tangible benefits to the communities on both sides of national borders and which will improve the quality of life of the people in the disadvantaged small towns and villages of the Carpathian Mountains.