Central European Foundation, Bratislava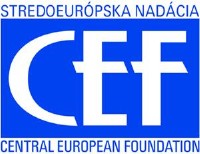 Name:
Stredoeurópska nadácia, Bratislava
Contact: 
Silvia Czuczorová
(f) Executive Director
Zuzana Krátka
(f) Programme and PR Co-ordinator
Telephone: 
421 (0) 2 5720 4121
Address:
Sasinkova 12, 811 08 Bratislava, Slovakia
Telephone:
421 (0) 2 5720 4122, 421 (0) 918 707 397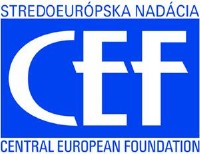 The Central European Foundation, founded in 1994 in Bratislava as a private, nonprofit grant-making organisation, has since its inception aimed to support the development of the Central European region. Its founders understood the uniqueness of this geographical area, where there is a natural crossroads of cultures and ethnicities that co-exist in a small space in mutual respect. By supporting a wide range of artistic activities and cultural events linking Slovakia with other countries in the region, the Foundation has contributed to the preservation and development of a multi-lingual and multi-ethnic society in the region as a whole.
In almost 15 years of work by the Foundation, its main mission has not changed. It is still focused on the values and the social and cultural overlap in Central Europe. Over the last few years in particular, it perceives a need to strengthen the role of Slovakia as an integrated, and at the same time equal partner and neighbour, which is open to its environment and conscious of its own value as a participant in that environment.
Education and all-around development of young people as the driving force in society, and arts and culture as the expression of the state of that society's development, are at the forefront of its field of interest. Above all, over the last few years, the Foundation has considered it crucial to address these relatively neglected areas.
Good ideas without a solid financial or material foundation tend to remain just wishes. For this reason, the Foundation does not forget to support economically-disadvantaged regions in several areas of Slovakia and to strengthen good relations between the public, private and nonprofit sectors.
Central European Foundation has long held a vision of Slovakia as a developed, self-aware and open society that is fully and confidently engaged in the regional and European contexts and which provides its citizens with the opportunity to enjoy a high quality of life and to significantly develop both their human and professional potential.
In practical terms, its long-term vision includes the following:
- well-rounded young people;
- a student-focused and effective education system;
- a socially mature Slovakia, which accepts cultural diversity with awareness and understanding;
- economically better-developed regions in Slovakia; and
- a self-aware and mature civil society.
The Foundation's mission is to fulfill its goals through the following activities:
- support for talented children and youth;
- development and positive change in the Slovak education system;
- support for cultural events and organisations in Central Europe;
- presentation of Slovak culture abroad;
- community development in economically and socially disadvantaged regions of Slovakia; and
- strengthening civil society.
The Foundation believes in the following values:
- the strength and good in human beings and their ability to work on themselves and become better;
- progress and the open, constructive dialogue that is its necessary prerequisite; and
- a transparent society, which is governed by human and meaningful rules that respect basic human rights and freedoms.