Matica slovenská Archives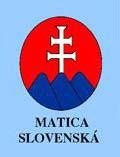 Contact: 
Dr Vlasta Bellová
(f) Director
Telephone: 
421 (0) 905 472584
Address:
Matica slovenská, Mudroňova 1, 036 52 Martin, Slovakia
Hours:
8,30am-12am 12,30pm - 2,30pm Mon-Fri, closed Sat-Sun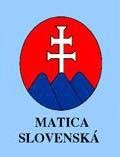 Matica slovenská Archives is a centre of expertise in the acquisition, registration, preservation and dissemination of archival documents related to the activity of Matica slovenská from its establishment in 1857 up to the present. The aim of the Matica slovenská Archives is to document the work of Matica slovenská and make available its cultural and historic collections, which allow people to learn about the past. Matica slovenská Archives manages over 50 archival collections, which extend to approximately 800 linear metres.
Matica Slovenská Archives is a part of the Národný inštitút slovenského jazyka a literatúry (National Institute of Slovak Language and Literature).