Academy of Fine Arts and Design (VŠVU) - Department of Art Theory and History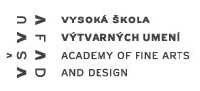 Name:
Vysoká škola výtvarných umení (VŠVU) - Katedra teórie a dejín umenia
Contact: 
Professor Dr Ivan Rusina
Head of Department
Contact: 
Martina Demovičová
(f) Departmental Secretary
Address:
Vysoká škola výtvarných umení (VŠVU), Hviezdoslavovo námestie 18, 814 37 Bratislava, Slovakia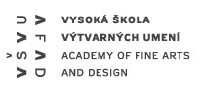 Studies in art theory are part of every programme in the Faculty. The expertise of the Department of Theory and History of Art covers a wide range of interests in teaching and research from the precise analysis of individual works to general issues of history, theory and philosophy of art.
Departmental staff also contribute to three to five-year guided PhD programmes in Fine Arts.