Academy of Fine Arts and Design (AFAD) - Division of Drawing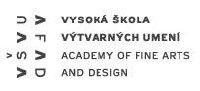 Name:
Vysoká škola výtvarných umení (VŠVU) - Kabinet kresby
Contact: 
Dávid Čársky
Head of Division
Contact: 
Judita Kočišová
(f) Division Secretariat
Address:
Drotárska cesta 44, 811 02 Bratislava, Slovakia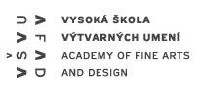 Division of Drawing has recently started its activities as a single organisation unit within the structure of the Academy of Fine Arts and Design in Bratislava, in the academic year 2008/2009. A division with the identical name had already existed at the Academy of Fine Arts and Design in Bratislava in the past and even though it provided teaching of the professional subject "drawing"only to departments with lower lesson and credit subsidies for this subject; and other drawing teachers were members of selected departments, we may speak about a particular form of continuity. They are now all united in the Division of Drawing and all its teachers teach the subject "drawing"but each one in a different way, with different focusing. This classic medium provides education to all students of the Academy of Fine Arts and Design who must attend drawing as their obligatory subject. Regarding special needs and requirements of single departments, the Division of Drawing has created and modified its programmes (you can find the details on the website). Each department of the Academy of Fine Arts and Design so has "its" teacher for drawing. The conceptions of the subject drawing and concrete assignments are specific by each teacher but they resemble exercises and this is how they essentially differ from studios.