Sunyal Mansion, Bratislava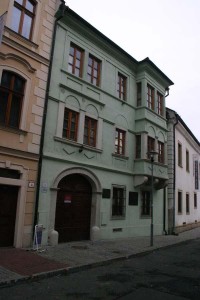 Name:
Sunyalova kúria, Bratislava
Contact: 
Dr Ondrej Pöss
Administrator
Address:
Žižkova 14, 810 06 Bratislava, Slovakia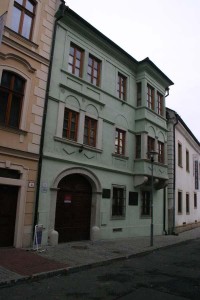 This small one-room ground-floor medieval building was extended at the end of the 15th century by a covered walkway. In the 17th century a courtyard wing was built and a cellar hollowed out of the castle rock. The building's name also dates from this period, being taken from one of its owners. In the mid 18th century the building was renovated in Baroque style – part of the premises were vaulted and a courtyard building added. At this time the building served as a famous inn K zlatému anjelovi ('The Golden Angel'). In the early 19th century it was adjusted in Napoleonic style, gaining a second storey. The building then served as a lodging house with a long courtyard gallery, allowing access to the lodgings in the courtyard wing. The building was restored towards the end of the 20th century and now houses the Museum of Carpathian German Culture SNM.