Betliar Mansion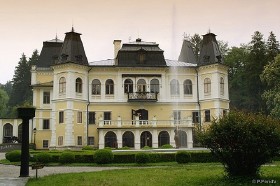 Contact: 
Eva Lazarová
(f) Administrator
Address:
Kaštieľska 6, 049 21 Betliar, Slovakia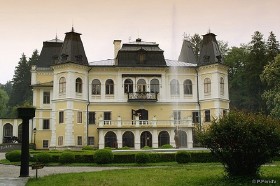 ()

Betliar Mansion is a former hunting palace of the Andrássy family, situated in a large park in Betliar. The mansion was one of many large houses owned by the family before 1945. The earliest section of the house dates back to the first half of the 15th century, but the building was subsequently enlarged, reaching its present shape during the last reconstruction by Emanuel Andrássy in the period 1880-1886. Its interior fixtures and fittings rank amongst the most well-preserved in Slovakia. The library, set up in the second half of the 18th century and counting some 20,000 volumes, deserves special attention. Today the mansion is home to the Betliar Museum SNM.
In 1985 the authorities of the Slovak Republic declared the mansion and its associated parkland to be a National Cultural Monument.