Strážky Mansion SNG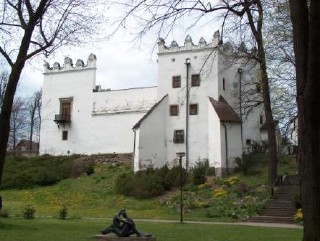 Contact: 
Mária Šelepová
(f) Administrator
Address:
Mednyánskeho 25, 059 01 Spišská Belá-Strážky, Slovakia
Telephone:
421 (0) 52 458 1312, 421 (0) 52 458 1152
Hours:
15 Jun-14 Sep:
9am-7pm daily;
15 Sep-14 Jun:
10am-5pm Wed-Sun, closed Mon,Tue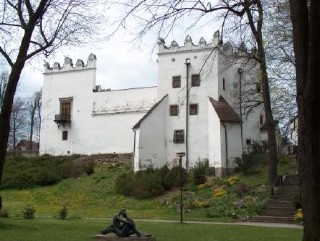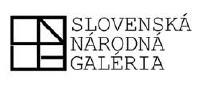 The centre of the historical settlement of Strážky - the Mansion, the Late Gothic Church of St Anne and the Gothic-Renaissance belfry - forms a National Cultural Monument and counts as one of the most precious architectural sights of the Spiš region.
The mansion was built in the late 16th century by the Horváth-Stansith family, to whom Ferdinand I granted the village in 1556. Founder Gregor Horváth-Stansith (1558-1597) also established a Latin-humanistic school (1584) for children of Spiš nobles in the castle as well as a library which became one of the greatest libraries in Ungarn. In the 19th century the mansion passed to the Mednyánszky family and subsequently to the Czobel family. Following the death in 1972 of Baroness M Czobel, the Slovak National Gallery became its custodian and rebuilt it.
Located in a 19th-century English park, the reconstructed mansion shows the development of architectural styles ranging from late Gothic (15th century) to Renaissance reconstruction and finally to Baroque-Classicist modifications (late 18th century).
The mansion contains an extensive collection of antique furniture, porcelain, glass, faience, carpets, clocks and religious objects mainly from the Spiš region which document the high level of local craftsmanship in the 15th-18th centuries. There is also an exhibition of 17th-19th century portraiture which offers a family portrait gallery of the aristocratic families who occupied the mansion. In view of the popularity of portraiture in Slovakia, the Slovak National Gallery has completed the collection with additional portraits painted by renowned artists.
The Ladislav Mednyánszky and Strážky Collection showcases the work of Ladislav Mednyánszky (1852-1919), one of the most important artists who was born and lived in Slovakia. Strážky Mansion was one of the painter's favourite places and it thus creates a remarkably authentic environment in which to present his work. The exhibited collection, acquired from the Strážky heritage or purchased by the Slovak National Gallery, presents works which are less known to the public and displays their variety and exceptional character (landscapes, portraits, figural pictures, works with social and philosophical themes). The figural creation of Mednyánszky was perfected through his own experience as a war artist on the battlefields of World War I.
A variety of cultural programmes is offered to the public at the mansion throughout the year. An exhibition of modern Slovak sculpture is installed in the park. A restaurant (open in summer from 1 July through to 31 August), located in the courtyard, offers refreshments to visitors.