Humenné Mansion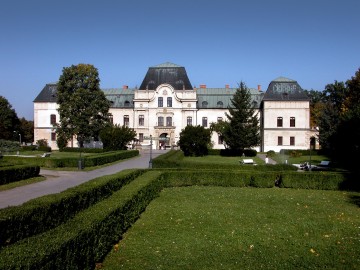 Address:
Námestie slobody 1, 066 18 Humenné, Slovakia
Telephone:
421 (0) 57 775 2240, 421 (0) 57 775 3176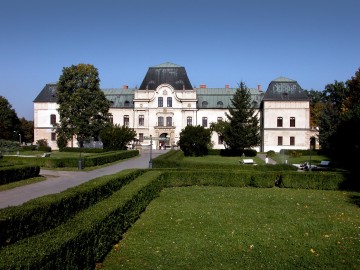 Constructed some time before the mid 15th century and rebuilt in the 16th century in the Renaissance style of an old moat castle, Humenné Mansion was the seat of the powerful Drugeth family until 1684. It subsequently passed to the Andrássy family, who reconstructed it into a form similar to a French Baroque chateau and laid out a park around the house. The building was damaged by fire in 1946 but subsequently reconstructed. Since 1960 it has housed the collections of the Vihorlat Museum Humenné, while its surrounding park contains an open-air exhibition of folk architecture.