Ľudovít Fulla Gallery SNG, Ružomberok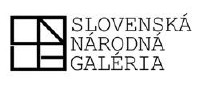 Name:
Galéria Ľudovíta Fullu SNG, Ružomberok
Contact: 
Katarína Dúbravcová
(f) Administrator
Address:
Makovického 1, 034 01 Ružomberok, Slovakia
Telephone:
421 (0) 44 432 4868, 421 (0) 44 432 4867
Hours:
9am-4pm Tue-Sun, closed Mon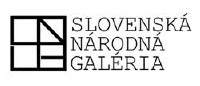 Opened in 1969, Ľudovít Fulla Gallery was built to deposit and exhibit works of art presented to the Slovak National Gallery by Ľudovít Fulla (1902-1980), one of the most distinguished Slovak artists whose work was closely linked to modern European art streams. It is located in the house where Fulla spent the last two years of his life.
After studying at the School of Applied Arts in Prague (1922-1927), Ľudovít Fulla presented his collection of works at the 11th SSU exhibition in Bratislava in 1929. He worked as a professor at the Secondary School of Applied Arts in Bratislava from 1949-1951. In 1969 he presented a collection of his works to the state and these are currently on display at the Ľudovít Fulla Gallery. Fulla was engaged in painting, graphic art, set design and book illustration. He also wrote memoirs and many of his pictures were used as designs for tapestries. In 1936 Fulla received the Bronze Medal for Set Design at the Triennale in Milan. He also won the Grand Prix at the World Exhibition in Paris in 1937, the Gold Medal for Tapestry at the World Exhibition in Brussels in 1958 and the Hans Christian Andersen Honorary Diploma for Children's Book Illustration in 1976.
The permanent exhibition comprises paintings, graphic art works, drawings, illustrations, tapestries and applied arts exhibits. The artist's studio and study are also open to the public. Temporary exhibitions and annual art shows of works of laureates of the Ľudovít Fulla Prize and of the Ľudovít Fulla Scholarship are organised here by the Slovak National Gallery. The Gallery also offers its visitors special programmes on the artist's life and work, concerts of classical music and cultural programmes for a wide public. The Gallery provides guided tours and sells catalogues, posters and postcards.