Ivan Sokol International Organ Festival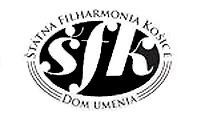 Name:
Medzinárodný organový festival Ivana Sokola
Address:
Štátna filharmónia, Košice (ŠfK), Dom umenia, Moyzesova 66, 040 01 Košice, Slovakia
Dates:
Annual, September, 2 weeks
The Ivan Sokol International Organ Festival is the oldest festival of organ music held in Slovakia. Its founder and dramaturgist was Ivan Sokol, a soloist with the Slovak State Philharmonic Košice. Organ recitals of important domestic and foreign artists are concentrated especially in St Elisabeth's Cathedral in Košice, while organ concerts involving a symphonic orchestra are played in the concert hall of Dom umenia (since 1978 this venue has boasted a modern 3 manual pipe organ with two playing tables/mechanical and electrical tracture). During its first 20 years the Organ Festival was an integral part of the Košice Music Spring Festival, but in 1991 the two festivals separated. Today the Organ Festival is held at the beginning of the State Philharmonic's season, in the second half of September. The separation of organ festival has resulted in an increase in its importance and the inclusion of more programmes and performances.