Art Film Fest International Film Festival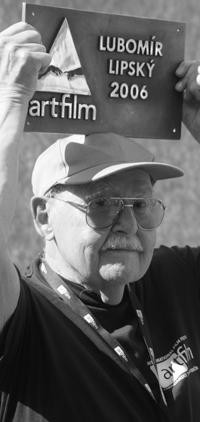 Name:
Art Film Fest, medzinárodný filmový festival
Milan Lasica President of Festival
Address:
Trnavská 100/II, 821 04 Bratislava, Slovakia
Founded in 1993, the Art Film Fest is the oldest international film festival in Slovakia. Held annually in the Slovak towns of Trenčín and Trenčianske Teplice, it presents new trends in the world cinematography. For several yeas now, the festival's programme has been organised into competitive sections, informative sections, special screenings and creative workshops.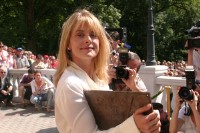 Filmmakers are invited to the festival each year to present their films to the audience. The competition categories include: the International Competition of Live-action Feature-length Films, the main competition category - competing films are evaluated by an international jury and the best live-action feature film gets the prestigious Blue Angel Prize; Eastern Panorama – a competition of live-action genre feature films from Central and Eastern Europe - the jury gives out the Eastern Panorama Award to the best Eastern European film; the Competition of Short Films - the award for Best Short Film. Other non-competitive screenings present documentaries, works by well-established artists, outstanding contributions of national cinematographies, or thematically focused film projects. The accompanying events include film seminars, creative workshops, art vernissages and music concerts. Organisers of the festival are ART FILM, n o, Forza a s, Trenčianske Teplice and Trenčín Municipal Governments, and Health Spa Trenčianske Teplice a s. The President of the festival is the actor Milan Lasica.
The Actor's Mission Award and Golden Camera Award are also presented at the festival.