Percy Young and Kwong Sing & Company
 by Harvey Young
Editor's Note: This account is based on the stories passed down within the Young family as well as a variety of documents and other material, including photographs, which Harvey Young has researched and collected over the years. He wrote this account of his grandfather's experiences and the history of the Kwong Sing store in 1990.
My grandfather, Percy Puck Sing Young (Kwan Hong Kee), was the first of our Kwan clan to migrate to Australia. An adventurous young man with entrepreneurial skills, he borrowed money from his brother and left China in 1876. He worked as a cook on the 126 foot, 395 ton sailing ship called the 'Brisbane'. On arrival, he found work as a cook, hawker and salesman in various Chinese establishments in Sydney, Newcastle and Narrandera. Initially, he worked for board and lodgings only. At night, after work, he studied to learn the English language.
In 1883 he became a naturalized Australian citizen. In 1894 he joined the staff of the Kwong Sing War general store in Glen Innes. By 1911 he had purchased the store and, with the assistance of his large family, developed and expanded its operations.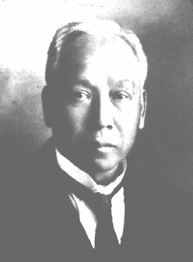 Percy Young (Kwan Hong Kee) in about 1930.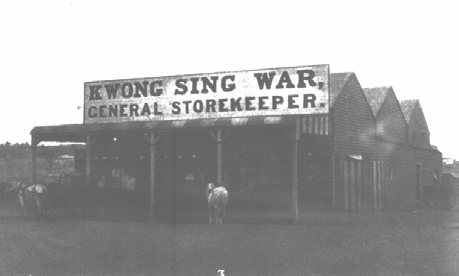 Kwong Sing War, Grey Street, Glen Innes, 1897.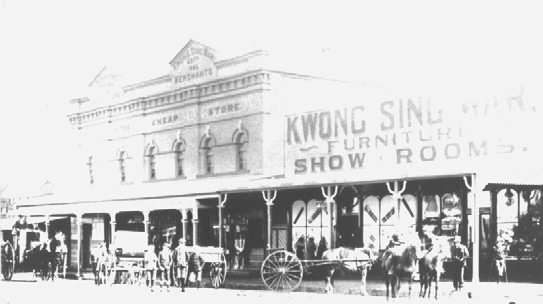 Kwong Sing War, about 1906.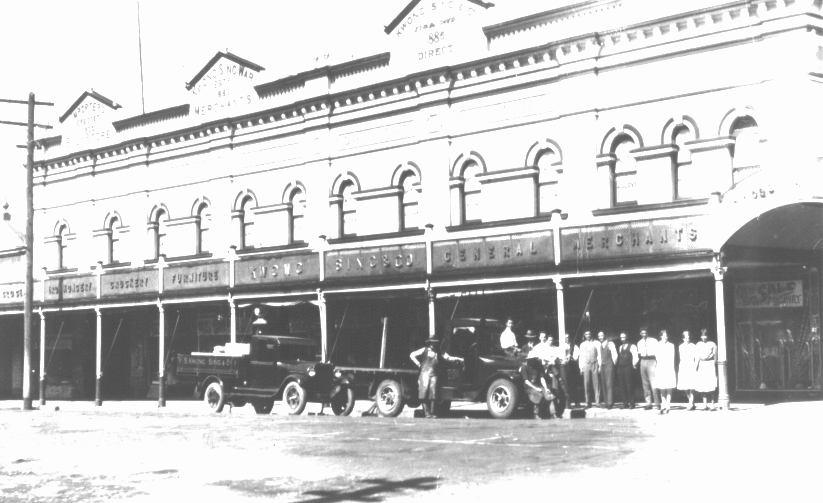 Kwong Sing &Company, about 1930.
The Kwong Sing store was established by Mr Wong Chee in 1886. The store initially traded with the numerous Chinese miners and rural workers in the district and subsequently with the broader community. The store was an essential hub of the community for its customers. It supplied all their basic needs: groceries, patent medicines, clothing, soft goods, furniture and bedding manufacturing, farm tools, firearms, explosives, fuel.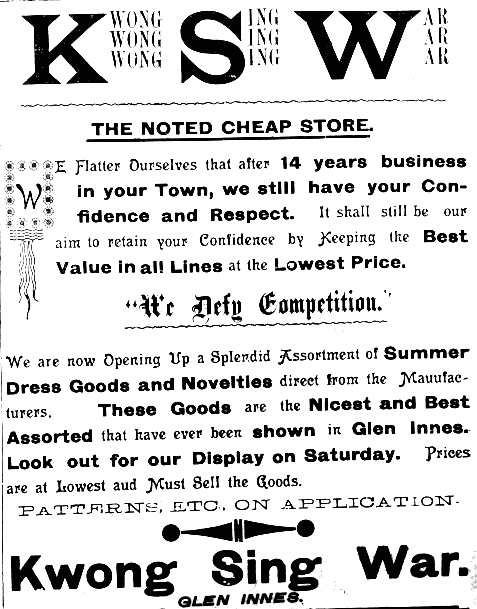 Kwong Sing War advertisement, Glen Innes Guardian, 30 October 1903.
In the grocery department, in the days before factory packaging, the flour, salt, sugar, rice, dates and other dried fruits were weighed and packed in individual packets in the store.
Patent medicines were sold including Clements Tonic, Doans Backache Pills, Indian Root Pills, Pinkettes Bidomae, Warns Wonder Wool, Mother Singles Syrup and Carters Liver Pills.
Hardy's Tintara wine was bought in bulk and bottled on the premises for sale. My grandfather was also active in importing and exporting local flour and apples to Hong Kong Cash from sales and the dockets were conveyed by an overhead wire and pulley system to the cashier's office and then returned to the respective department with the correct change to be given to the customer.
| | |
| --- | --- |
| | |
| A flour bag on display at the Kwong Sing premises | Tintara Wines advertising mirror with one of the cashier's pulleys on display in the Kwong Sing store. |
The back of the store became a resting and meeting place for families from outlying properties on their trips to town. Shelter shed were available with flan hot water, toilet facilities and lighting. There were also stables, water troughs and nose bags for horses.
The location of these can be seen in a 1920 plan of the store: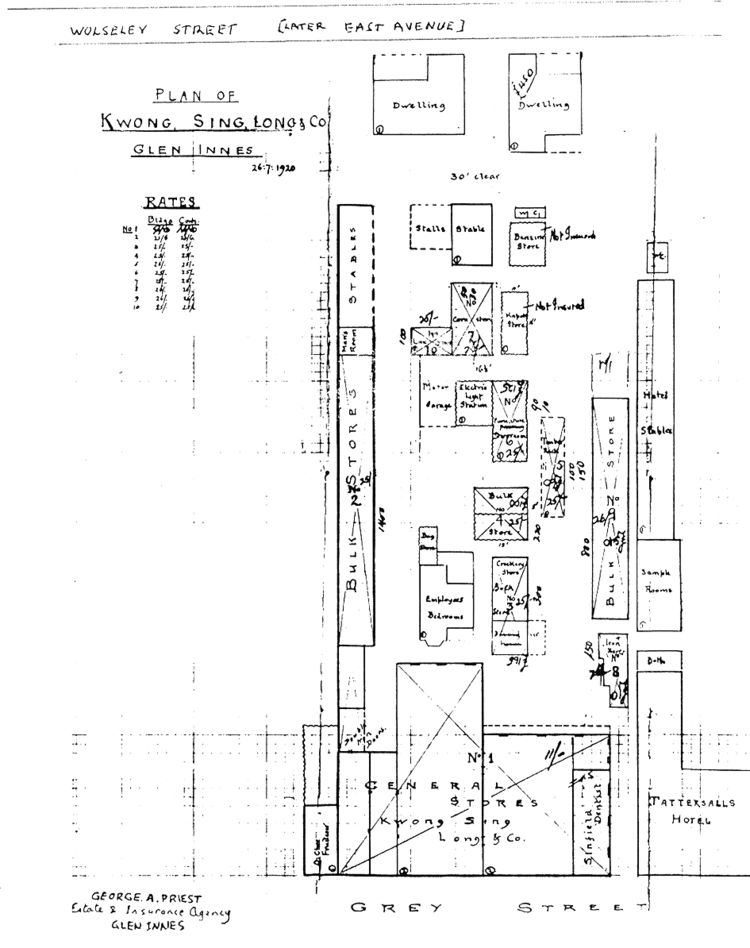 My grandfather and his extended family built up the business. The store gave extended credit to those on the land waiting for livestock to be sold, crops harvested or the annual wool cheque to arrive before being paid. During the 1930s Depression they bought rabbit skins and tin to provide cash for a number of local residents. The business won loyal customers with this and with the quality of the goods and services provided.
My grandfather was also committed to supporting family members to develop their own businesses. He was able to sponsor six of his nephews to come from China to Glen Innes where he provided them with food, lodging, business training and language skills and then with financial assistance to set up businesses of their own. The period from the turn of the century to the Second World War saw a quite remarkable spread of family businesses particularly in northern New South Wales.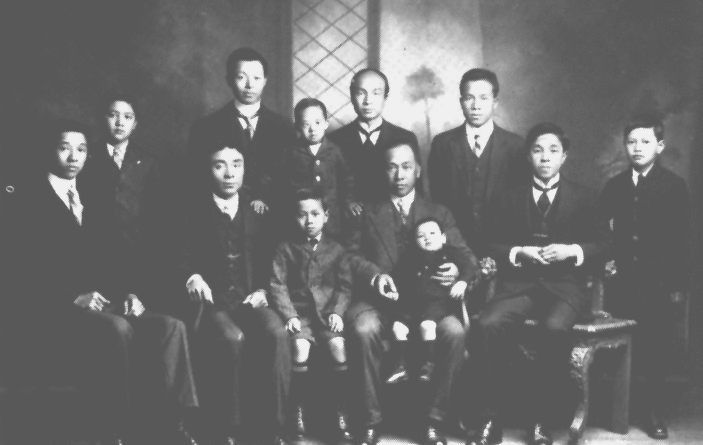 Percy Young, his nephews and sons, Glen Innes, about 1915 Percy Young is in the middle of the front row. The other adults are nephews whom he sponsored to come to Australia; the boys are his Australian-born sons.
Left to right: (standing) Henry Young, Harry Yee, Leslie Young, Jimmy Hoon, Sam Yett, Stanley Young. (sitting) Robert Kwan, Walter Gett, Roger Young, Percy Young with Norman Young, Frank Fatt.
Diagram showing the stores established by different members of the Kwan clan: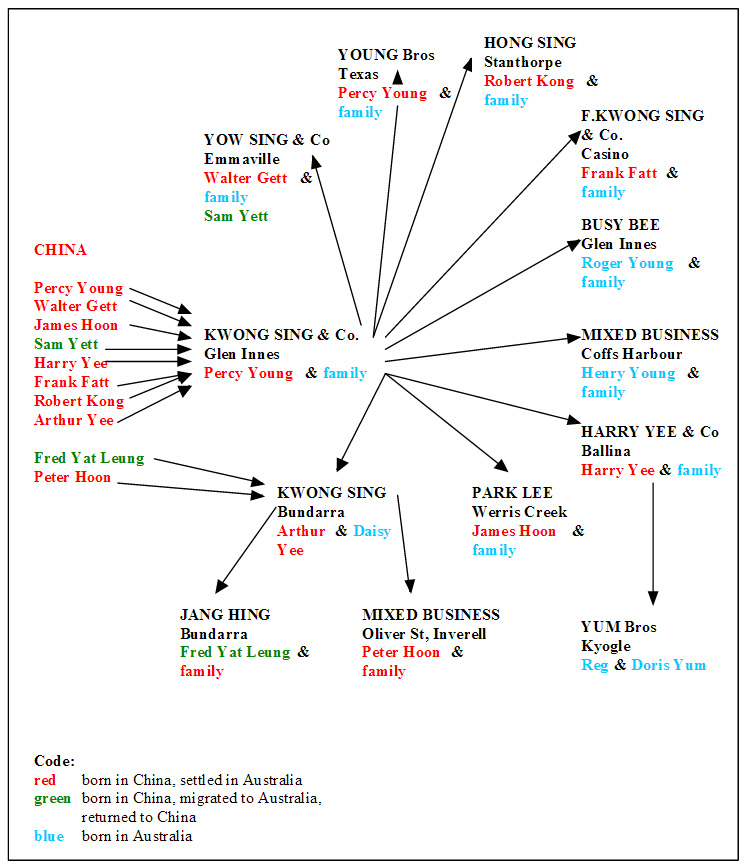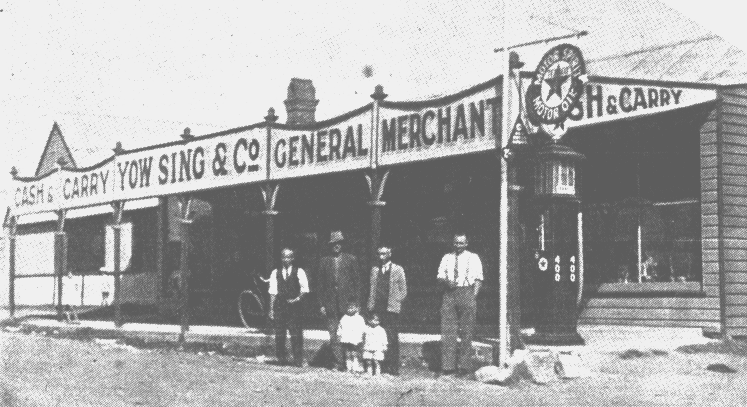 Yow Sing & Co., Emmaville, about 1930.
The photograph includes brothers, Walter Gett and Sam Yett, and two of Walter Gett's sons, Henry and Ken.
Walter Gett was my grandfather's nephew, the eldest son of his second brother. My grandfather sponsored Walter Gett to come to Australia around the turn of the century and, while my grandfather was in Hong Kong during the 1920s, Walter Gett was in charge of the Kwong Sing store in Glen Innes. He and his family then moved to Emmaville where they owned and ran the Yow Sing store until the early 1950s.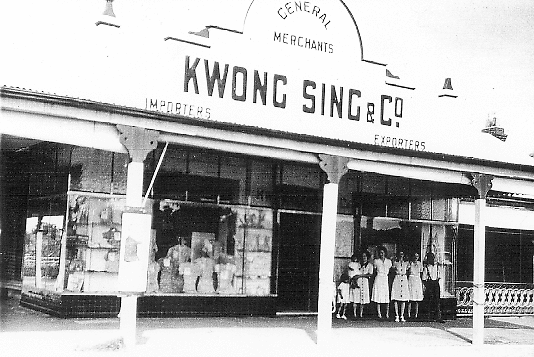 Kwong Sing store, Bundarra, about 1936.
Front left: child is Vena Louise Yee, then Daisy Yee holding Noelene (Jenny) Yee. At the far right is Peter Hoon. The names of the other three in the photograph are not known.
The Bundarra store was established by my aunt and uncle, Daisy and Arthur Yee in about 1928 and was owned and managed by them until the early 1970s. Daisy Yee was Percy Young's eldest daughter. Arthur Yee had worked in the Kwong Sing store in Glen Innes.
In addition to these country stores, Robert Kwan commenced a restaurant in Brisbane and also a dress shop in Enmore, Sydney, and Theo Young conducted a real estate business in Bondi Junction.
The Kwong Sing store in Glen Innes is still owned and managed by third and fourth generation descendants of Percy Young as is the F.Kwong Sing store in Casino.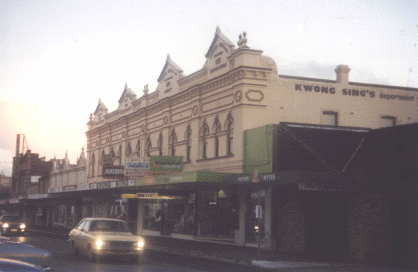 Kwong Sing Store, Glen Innes, 1997.
My grandfather was also involved in farming pursuits, town subdivision and was committed to the progress of the Glen Innes community. He supported and contributed to many social and charitable activities.
As a testament to his contributions:
He received a civic presentation of a leather bound tribute signed by the Mayor and aldermen when he left Glen Innes in 1926 to spend some years in China.
The altar in the local Anglican Church bears a metal plaque inscribed 'In memory of a Chinese Christian gentleman'.
Young Street was named in recognition of his town subdivision activities.
Note: Percy P. Abbott also arrived in Glen Innes in 1894 and began his practice as a solicitor. He became a trusted confidante and friend of Percy S. Young and their associatio was an important factor in grandfather's achievements. Our families have maintained friendships over the years.