UNESCO World Heritage Sites in Slovakia
Name:
Miesta svetového kultúrneho dedičstva UNESCO na Slovensku
Address:
UNESCO World Heritage Centre, United Nations Educational, Scientific and Cultural Organisation (UNESCO), 7 place de Fontenoy, F-75732 Paris, France
The United Nations Educational, Scientific and Cultural Organisation (UNESCO) seeks to encourage the identification, protection and preservation of cultural and natural heritage around the world considered to be of outstanding value to humanity. This is embodied in an international treaty called the Convention concerning the Protection of the World Cultural and Natural Heritage, adopted by UNESCO in 1972. What makes the concept of World Heritage exceptional is its universal application. World Heritage sites belong to all the peoples of the world, irrespective of the territory on which they are located.
UNESCO's World Heritage mission is: (i) to encourage countries to sign the World Heritage Convention and to ensure the protection of their natural and cultural heritage; (ii) to encourage States Parties to the Convention to nominate sites within their national territory for inclusion on the World Heritage List; (iii) to encourage States Parties to establish management plans and set up reporting systems on the state of conservation of their World Heritage sites; (iv) to help States Parties safeguard World Heritage properties by providing technical assistance and professional training; (v) to provide emergency assistance for World Heritage sites in immediate danger; (vi) to support States Parties' public awareness-building activities for World Heritage conservation; (vii) to encourage participation of the local population in the preservation of their cultural and natural heritage; and (viii) to encourage international co-operation in the conservation of our world's cultural and natural heritage.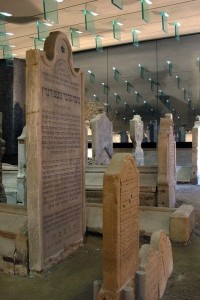 Slovakia currently has a total of seven UNESCO World Heritage Sites. Five of these - Banská Štiavnica Historic Town and Surrounding Technical Monuments (1993), Bardejov Town Conservation Reservation (2000), Levoča, Spiš Castle and its Associated Cultural Monuments (1993, 2009), Vlkolínec Village (1993) and Wooden Churches of the Slovak Part of the Carpathian Mountain Area UNESCO World Heritage Site (2008) - are cultural heritage sites, while the remaining two - Caves of Aggtelek Karst and Slovak Karst (1995) and Primeval Beech Forests of the Carpathians (2007) - are natural heritage sites.
Other cultural properties submitted on the tentative list include: Gemer and Abov churches with the medieval wall paintings (1995), the Memorial of Chatam Sófer (2002), Limes Romanus - Roman antique monuments on the Middle Danube (2002), the System of Fortifications at the Confluence of the Rivers Danube and Váh in Komárno - Komárom (2002), the concept of the lenticular historical town core of Košice City (2002) and Sites of Great Moravia: Slavonic Fortified Settlement at Mikulčice – Church of St. Margaret at Kopčany (2007).