Fulbright Program in Slovakia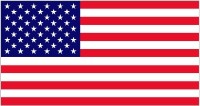 Name:
Fulbrightov program v Slovenskej republike
Address:
Levická 3, 821 08 Bratislava, Slovakia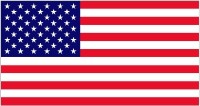 The Fulbright Commission for education exchanges in the Slovak Republic was established in 1994 by agreement between the Government of the SR and the Government of the Unlisted States with a view to supporting education, research and culture exchanges through the Fulbright Program. The program is co-financed by both Governments – the Government of the USA contributing approximately 75 per cent and the Government of the SR approximately 25 per cent.
The Fulbright Commission is an autonomous, not-for-profit, impartial and bilateral institution. The Commission's Council is the managing body. It has eight members (four Slovak and four American) who represent academic institutions, the business sphere, and diplomatic and professional areas, and who are appointed by the US Ambassador to the SR and the Minister of Education of the SR.
The Fulbright Scholarship program enables nationals of the SR and the USA selected on the basis of their academic record and knowledge to study, teach or do research in the USA or in the SR. All scholarships of the Fulbright Program are administered in accordance with specified worldwide rules and guided by the principles of bilateral agreements, mutual understanding, open competition and professionalism.
The Commission's mandate is to identify the best candidates in each country and include them in reciprocal exchanges within the highest standards of the Fulbright Program.
Besides administering the Fulbright Program, the Commission plays a significant role in the SR in providing qualified information on the study in the USA through its advice centre.