Upland Alpine Forests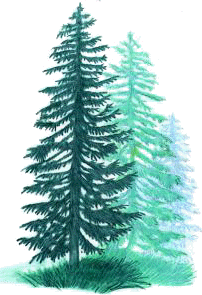 Upland alpine forests are the forests that surround these wetlands. Knowing more about the use of the forests by the toads is important.
Why? Scientists need to define exactly how much of these forests are needed to support a healthy boreal toad population.
Then, with this information wildlife managers can make good decisions on when and how to protect or conserve habitat for the toad.
Dr. Stephen Corn and Dr. Erin Muths (Fort Collins Science Center) conducted field research during the spring and summer of 1998. One of their questions was, "To what extent do boreal toads use the alpine forests?"