Slovak Film Institute (SFÚ) Library, Bratislava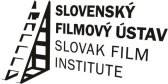 Name:
Knižnica Slovenského filmového ústavu (SFÚ), Bratislava
Address:
Oddelenie Dokumentácie a knižničných služieb Slovenského filmového ústavu (SFÚ), Grösslingová 32, 811 09 Bratislava, Slovakia
Hours:
Mon-Tue 9am - 12am, Wed 9am - 4pm, Thu 2pm - 4pm, Fri-Sun closed
The SFÚ Library is the only library for film literature in Slovakia. Its collection consists of 8,700 books and 1,573 screenplays, including Slovak film scripts taken over from Koliba Studios j s c. The library also keeps diploma theses, textbooks, CDs with digitalised funds (30) and about 1,515 volumes of film magazines, Slovak as well as foreign. Books (except for dictionaries and encyclopedias) can be borrowed and read at home (maximum of five books), while bound and unbound magazines can be read in the library only. The lending period is one month. Library services are used predominantly by university teachers, students, film and TV programmes creators, members of film clubs, film professionals and journalists. New titles from Slovak as well as from foreign filmological literature have been continually registered and a list of them is prepared every year for the University Library in Bratislava, while readers all over Slovakia can find information here about publications on film.
The SFÚ Library is part of the Institute's Documentation and Library Services Department, which is responsible for the acquisition, preservation, archiving and processing of written, photographic, graphic and other artistic materials at SFÚ. The Department also incorporates an Archive, a Photoarchive and a Documentation Department which collects additional covering materials about 370 Slovak feature (since 1921), documentary, and animated films and foreign feature films.
The Department monitors articles from the domestic and foreign press and using the BIBLIS program is currently building a complete bibliography of articles and other information on film events in Slovakia and abroad, interviews, and portraits of Slovak and foreign filmmakers from daily newspapers and Slovak and international magazines subscribed by the SFI Library.