Endowment Fund Slovak Telekom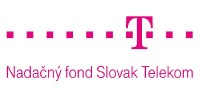 Name:
Nadačný fond Slovak Telekom
Address:
Pražská 11, 811 04 Bratislava, Slovensko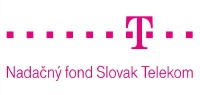 Slovak Telekom in co-operation with the Foundation Intenda established Endowment Fund Slovak Telekom with the aim to promote people with health, social or other disabilities and to improve their access to useful information. The means of the Fund are to help the disadvantaged individuals but also organisations to access such information that may enhance their lives. The Foundation Intenda became the administrator of the Fund. It arches over the selection and also monitoring of supported projects.The Endowment Fund Slovak Telekom provides grants to organisations within the announced grant rounds and financially it supports individual applicants – individuals. The distribution of the support from the Foundation to organisations as well as to the individuals is regulated by the conditions and rules publicised in advance.