The Wedding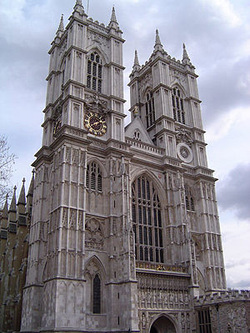 Prince William and Kate Middleton will marry at Westminster Abbey on the 29th of April 2011.

The ceremony will be conducted by The Dean of Westminster and the couple will be married by The Archbishop of Canterbury, Rowan Williams.  Prince Harry will be performing duties of the best man and Kate's sister Phillipa will be Matron of Honour.

Westminster Abbey is over 1000 years old and is steeped in tradition, and royal weddings have been held here since 1100.  Some notable recent weddings include those of King George VI, Queen Elizabeth II, Princess Anne and Prince Andrew. 

Prince William and Kate have insisted that everyday members of the public will be among those who are invited to attend the wedding.  There will also be invitations extended to those amongst the charities that the Prince supports, members of the military and dignitaries from foreign governments and royal families.  Those invited from Australia include the Prime Minister Julia Gillard and the Governor-General Quentin Bryce AC.