Sogenji
December 27
We walked from our hotel to Sogenji, which was once the temple where the Ryukyuan kings were buried. The temple itself no longer exists, but there is a triple arched gate in the wall.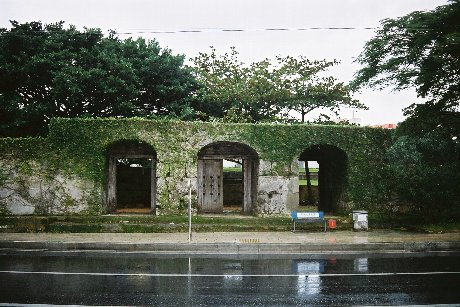 We went on a tour of the northern part of the island. (Okinawa has a public bus system (no railroads), but there are four different companies, and getting to some places can be complicated. In addition, the bus system seems to be intended primarily for residents rather than tourists.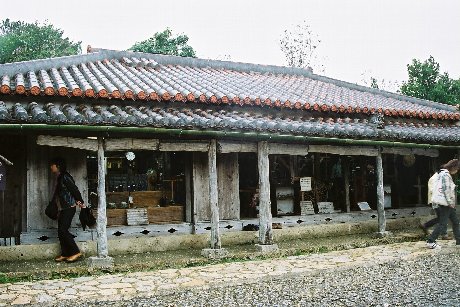 We mostly used busses and taxis, but this was an easier way to get to the places we wanted to see in the North.) On our way north, we drove by one of the US bases. (There are a number of them, we noticed, and they cover a substantial portion of the island.) One of the places we stopped was Ryukyu Mura, described as the Williamsburg of Okinawa, which had old houses, craft demonstrations, sata-andagi (a type of doughnut, which we sampled), etc.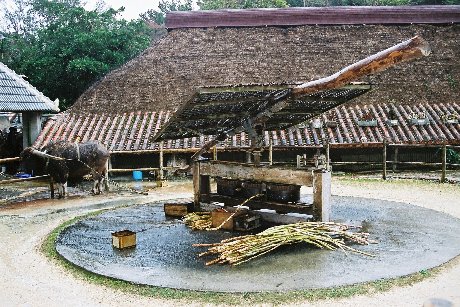 There was a windmill for getting the juice out of sugar cane, and, probably from an older era, a type of press powered by a water buffalo walking round and round.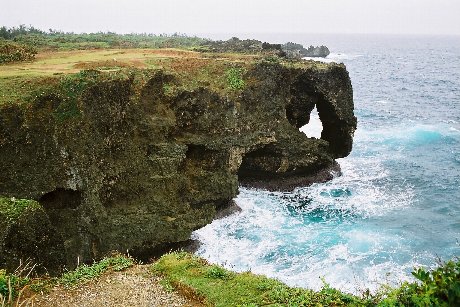 Another place we stopped was Manza-mou, which was a viewpoint where we could see some cliffs. It was a beautiful view (would have been better if it hadn't been raining).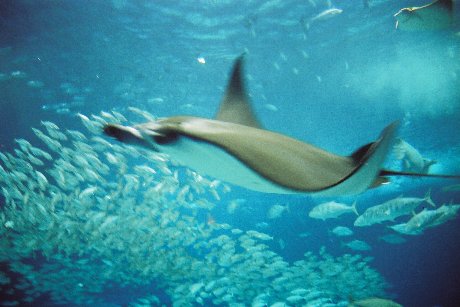 We went to the Ocean Expo Park, but the only think we had time to see was the aquarium. I really enjoyed seeing the fish. There were brilliantly colored tropical fish -- one species was bright oragne what a bright fuchsia smear on it's side.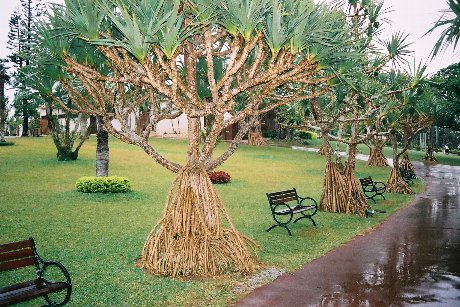 It looked like someone's idea of a joke. There was one huge tank with sharks, manta rays, and a lot of other fish.
We also stopped at the Southeast Botanical Garden. It was divided into two parts, the water garden, which has trees and flowers arranged around ponds, and the exotic art forest, which, believe it or not, is what it says it is -- a forest with exotic art in it. Kind of unusual, but interesting.