Spišská Kapitula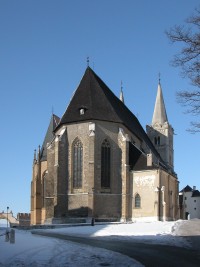 Contact: 
Dr Mária Novotná
(f) Administrator
Address:
053 04 Spišské Podhradie, Slovakia
Mailing address:
Spišské múzeum, Namestie Majstra Pavla 40, 054 01 Levoča, Slovakia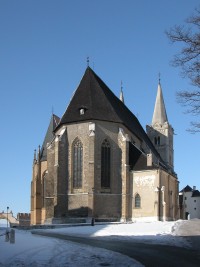 Spišská Kapitula is an exceptionally well-preserved ecclesiastical town on the outskirts of Spišské Podhradie. It became the main seat of ecclesiastical administration in the region the 12th century, and the seat of the Diocese of Spiš in 1776.
The complex of buildings at Spišská Kapitula is based on the Cathedral of St Martin, founded in the 13th century but owing its present form to successive remodellings and additions in the Gothic, Renaissance, and Baroque styles. The main body of the cathedral is Gothic, with some surviving Romanesque elements. The cathedral contains many medieval carved altars and is the resting place of many lords of Spiš Castle; the 15th-century carved marble tombstones of the Zapolsky family are of exceptional quality. A recently-restored wall painting of 1317 depicts the coronation of Charles Robert of Anjou as the King of Hungary.
The nearby Bishop's Palace is largely Baroque in style, with some excellent interior decorations, like many of the religious buildings in the group.
The oval ground plan of the centre of the town is due to its having been fortified in the 14th century. The various religious buildings had defensive functions in this early period. New monastery buildings were erected in the 17th century, when the Provost's residence was rebuilt and the whole area fortified. The earlier central fortifications were removed in the 18th century.
Spišská Kapitula was visited by Pope John Paul II in 1995.