Plus JEDEN DEŇ Daily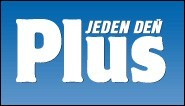 Name:
<span class="i">Plus JEDEN DEŇ</span>
Contact: 
Nancy Závodská
(f) Editor in Chief
Telephone: 
421 (0) 2 3215 3342
Address:
Panónska cesta 7, 852 32 Bratislava, Slovakia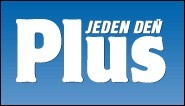 Plus JEDEN DEŇ Daily is the second most-read tabloid in Slovakia. It brings brief news from areas attractive for readers without deeper analyses; it is focusing on celebrities and the affairs of different kind. Each edition is accompanied by a large number of photographs. The daily has got ten regional editorial offices in larger Slovak cities and is issued daily except Sunday.