Florence
FLORENCE
was once one of the wealthiest cities in Europe. The legacy of the Medici donated to the capital of Tuscany the finest collections of Italian Renaissance art and commissioned important buildings. In the past visitors retained a private guide called a 'cicereone' to take them around. Today the internet can be your guide. This site will help you decided which of the many places you wish to visit in the time available.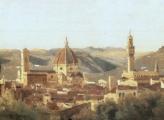 TIME SPENT IN FLORENCE IS PRECIOUS.
We offer a wealth of information to select your own itinerary. Each post provides information on a particular art gallery, palace, museum or villa, open to the public. Street addresses, telephone numbers and websites of the main venues are also provided. This site is a work in progress and more interesting places will be added over time.

ENTRIES ON THIS SITE are written in an entertaining way by an author who studied Renaissance art history in Florence and has lectured on it to students and prospective travellers. Academic terminology or 'art speak' has been avoided. Information is also provided on many great artists, sculptors and architects of the Renaissance period. The posts are illustrated by photographs and illustrations of antique paintings and engravings of Florence.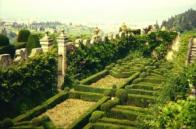 GREAT VILLAS AND GARDENS. This illustrated site provides unique information on  gardens in and around Florence for garden lovers and an outline of the design of the Tuscan garden. Some of the most fascinating st Tuscan villas are now house museums, others are privately owned and do not admit tourists but open their beautiful and distinctive Tuscan terraced gardens at selected hours.