Project Istropolitana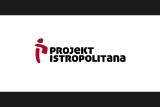 Address:
Divadelná fakulta, Vysoká škola múzických umení (VŠMU), Ventúrska 3, 813 01 Bratislava, Slovakia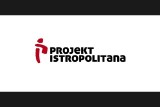 Launched in 1977 by the Faculty of Theatre of the Academy of Music and Dramatic Arts (VŠMU), Project Istropolitana is a biennial international festival of theatre schools which has attracted support from many Slovak and international institutions and has gained a huge international reputation.
The Istropolitana Project is a competitive festival of school theatrical productions which presents the best of the theatre art by the theatre school students. In addition it provides opportunities, through workshops and discussions, to learn about the creative and teaching processes in schools. Results are judged by an expert jury in several categories (best theatrical production, best actor's performance, most interesting theatrical act), and a spectators vote on the most successful performance with the audience. Awards in all categories are presented at the solemn closing ceremony. Apart from the main programme, which is the competitive show, the off programme is also part of the festival - an overview of season's production of VŠMU and the alternative projects of other schools, discussions that allow confrontation of creators and their inspirational procedures and exchanges of experience and views.