A4 - zero space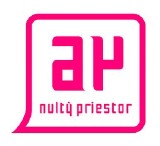 Contact: 
Ľubomír Burgr
Statutory Representative
Address:
Národné osvetové centrum, Námestie SNP 12, 811 06 Bratislava, Slovakia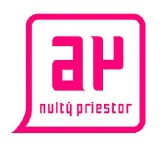 Founded in 2003 by Contemporary Opera Association, Contemporary Dance Association, Bratislava, Atrakt Art - Association for Contemporary Art and Culture, Bratislava and the former Media Lab burundi, A4 - zero space (A4 - nultý priestor) is a multifunctional centre of contemporary arts located within the National Centre of Culture, Bratislava in downtown Bratislava. Its focus is on creation, presentation and education in the field of theatre, dance, music film, modern visual culture and new media. It is a production and communication centre, providing space and professional conditions for the development of original creativity and presentation of a wide spectrum of progressive works of both Slovak and foreign provenience and their confrontation with each other.
The centre includes a theatre, dance and music stage, a cinema, a presentation room and a club. Home to Media Lab burundi until it was dissolved in 2005, a4 is now the home stage for Theatre SkRAT; it promotes and presents contemporary motoric theatre and dance, and in co-operation with the Contemporary Dance Association, Bratislava it organises the Nu Dance Fest. It focuses on the support of inter-generic projects, improvised contemporary classical and experimental electro-acoustic music. It organises the Next festival, the Digitópia cycle (dedicated to music created by means of new technologies) and the regular sound shops PLUG_IN CAFÉ, oriented to contemporary music education. The a4 Audiovisual Club offers regular public projections of the experimental inter-generic creation (multimedia projects, new media, videoart, VJ presentations).