Okinawa Kerama Islands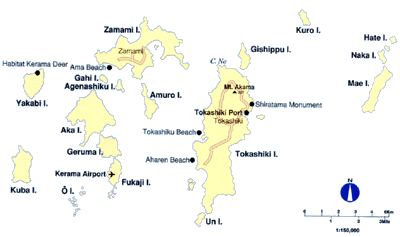 The Keramas actually consists of about 20 small islands and 2 larger main islands, Tokashiki and Zamami. These islands are located about 50km. west of Naha. These islands are well known as excellent dive spots, camping areas and as a site from which you can watch the migrating humpback whales which migrate to this area during the winter months.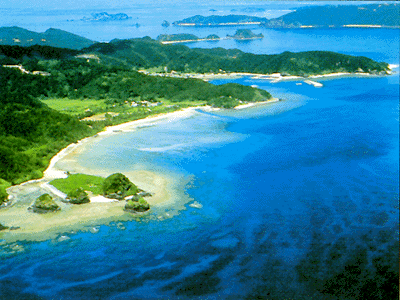 The surrounding seas boast the highest transparency level in the world, and are popular among divers. Since humpback whales come to this area for mating from January to March, whale watching tours have become another attraction in recent years. The tour starts from the largest Zamami Island.
     To get to the Kerama Islands. Take a small plane from Naha Airport to Kerama Airport in the Fukachi Island. It takes about 15 Minutes. Take the Marine Bus from Kerama Airport to Zamami or Tokashiki Island. It takes about 20 Minutes. Or try taking a ferry from Naha Harbor to Zamami-jima Island, or to Tokashiki-jima Island. See this site for more info about whale watching in the Keramas.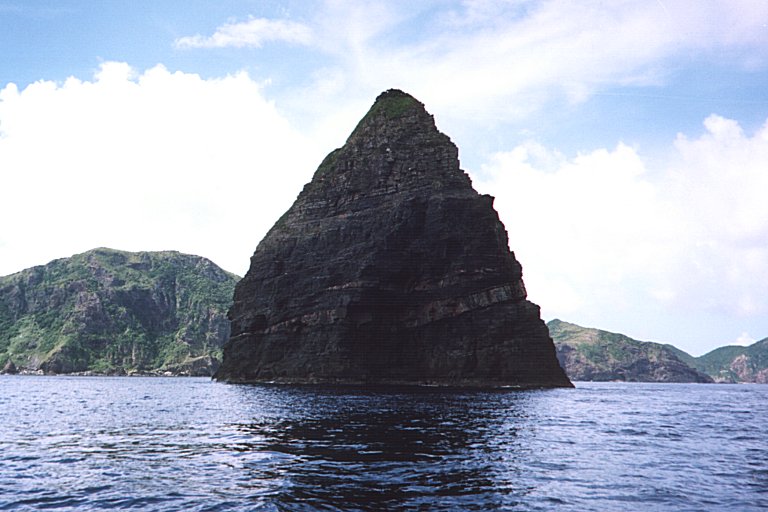 For more information about islands vist: Kerama Islands