The Dancers
The Dancers: Só Alegria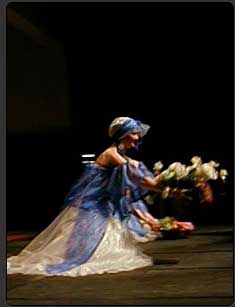 Depending on the event, Batucada Nana is complimented by the addition of from 2 to 8 accomplished dancers in extravagant, sensual costumes. The batucada works very often with the exquisitely talented, professional dance troupe, Só Alegria. For larger shows, we also are able to draw on dance talent from the entire Monterey Bay area.

The wardrobe for each person is extensive, many shows have up to 5 costume changes per set. Exotic and revealing Carnaval costumes can be toned down for more "family oriented" events, too.

Só Alegria is also available for bookings independent of Batucada Nana performances. Contact Joan Vigil at (831) 462-9843 for more information.